A walk through our history
In the 18th century, Malaga was famous for its wines and liqueurs exported throughout the world and mainly to England.
Wine was made in people's houses, called "lagares".
But in 1878 the arrival from France of the grape phylloxera caused the destruction of the vineyards.
The inhabitants of the Mountains of Malaga were forced to leave their homes in search of a new way of life.
Therefore, the wine presses were left in ruins or transformed.
Very few of them have survived until the present day.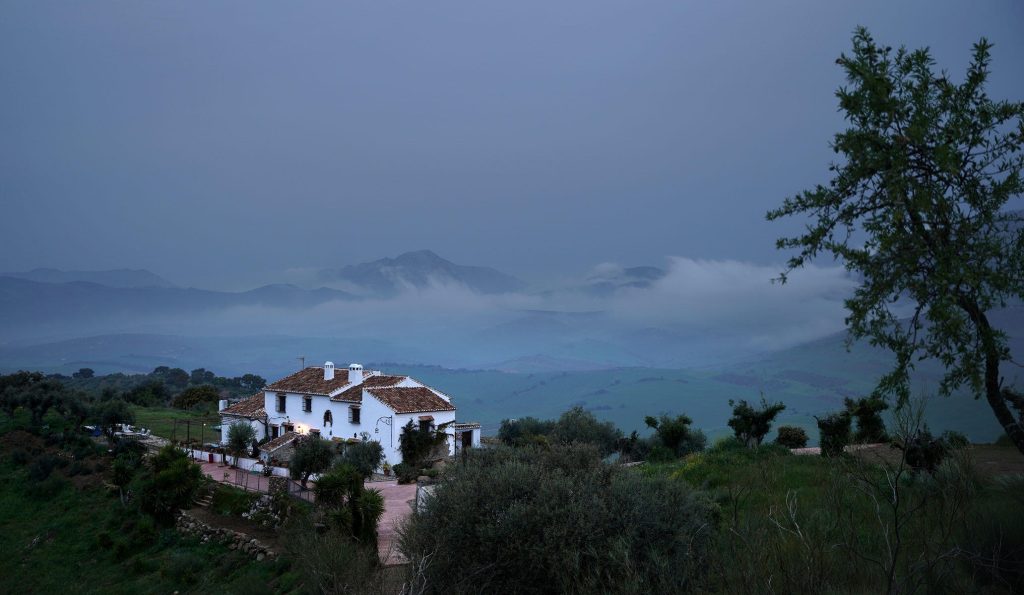 Lagar los Pilones is a classic example of this ancient way of life.
It has been preserved given that it has passed down through generations for three centuries.
The house was renovated in 2003 maintaining its original structure and winemaking features, such as the press that crushed the grapes or large clay pots buried into the ground for the wine to ferment.
Nowadays, Lagar los Pilones is a meeting place for several generations of the same family that do not usually see each other or groups of friends who want to enjoy their holidays together.
Walls loaded with history
Life took all of you to different cities and countries.
And life goes by so fast that we need to squeeze the moments we spend with those we love most.
Moments as precious as a meal around a big table, the laughter of the little ones, or an endearing conversation under a tree.
The walls and gardens of Lagar Los Pilones are full of simple stories that were magical for those who lived them.
Are you willing to contribute to expanding these stories with your own experiences?
WHAT OUR GUESTS THINK ABOUT EL LAGAR LOS PILONES?